In our work with leaders, teams and organisations we develop sustainable results in a brief, inclusive and ethical way. To achieve this we devise approaches aiming to leverage the aspirations, resources, experiences and wisdom of all involved.
Our consultants and networking partners are qualified in systemic practice using a broad range of methods and approaches in this tradition. We are engaged in academic research in this field and collaborate with an international network of practitioners and scholars.
SYDE Consultations operates on an international basis and is registered as a private limited company in Vienna.
 The team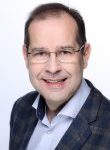 Martin Miksits (Ing Mag MSc DProf) is founder and managing director of SYDE Consultations GmbH in Vienna. He works as consultant with leaders, teams and organisations. His special interests are organisational transitions, structural and cultural change and strategic development. He co-leads the Diploma in Systemic Leadership and Consulting Practice accredited by The Institute of Group Analysis (IGA) in London. He is also a systemic psychotherapist and coach.
Martin has extensive consulting experience in organisational development and strategic change, for instance in relation to organisational practice, process, performance, strategy and culture. In his work he draws on current organisational research and methods, and on twenty years of industry experience working mostly in international management positions. These include assignments as a global program manager leading major strategic change initiatives in a global company, roles in business development and sales management in North Latin America, management of merger and acquisition projects in the Netherlands and in Belgium, cultural change and process change in Austria and in the UK.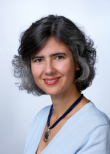 Dorothea Miksits (Mag MSc) is working as a psychologist, psychotherapist, consultant and coach. Her interests include systemic supervision and the support and development of professionals in the social, medical and care sector.
She has worked with organisations to analyse issues of motivation and work satisfaction and has participated in research in this area. She has international experience (Austria, The Netherlands, UK) working in and with pedagogic services and with the support of children, young people and adults going through demanding circumstances.
 Partnerships


The Systemic Development Partnership is a co-operation with Dr. Christine Oliver focusing on working with leaders and organisations to support clients in addressing organisational dilemmas, development tasks and organisational transitions. Services include Systemic Leadership Development, Organisation Development, and Consulting to Social Work Organisations.