Our team of counsellors and network partners are qualified in systemic practice and use a wide range of development tools and methods. We are involved in the development and teaching of systemic practice in clinical and organisational settings and are part of several national and international systemic practice networks.
Martin Miksits (Ing Mag MSc DProf) is the founder and managing director of SYDE Consultations GmbH in Vienna. He works as a systemic consultant, coach, trainer and psychotherapist. He is particularly interested in organisational change, cultural change and strategic development of organisations.

He has extensive consulting experience with organisational development and strategic change, for example focusing on leadership practices, business processes, results improvement, strategic and cultural development. His consulting work is based on practical theories and methods as well as over 20 years of international management experience. This includes global implementation of comprehensive strategic measures in a multinational corporation, managing business development and sales in Central America and the Caribbean, executing merger & acquisition projects in the BeNeLux countries, as well as cultural development and process development in Austria and the UK.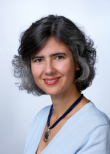 Dorothea Miksits (Mag MSc) works as a psychologist, counsellor, coach, supervisor and systemic psychotherapist. Her interests include systemic supervision and the support and development of professionals in the psychosocial and medical sectors.
She has worked with organisations and teams to improve work motivation and satisfaction and has been involved in research projects in this area. She has international experience (Austria, Netherlands, UK) working in and with educational institutions and in supporting children, young people, and adults in special circumstances.
Partnerships

The Systemic Development Partnership with Dr Christine Oliver to work with leaders and organisations, focusing on constructive ways of dealing with dilemmas, development tasks and change. The services of the Systemic Development Partnership include training in systemic leadership, organisational development and consultancy for health and social services and for commercial organisations.